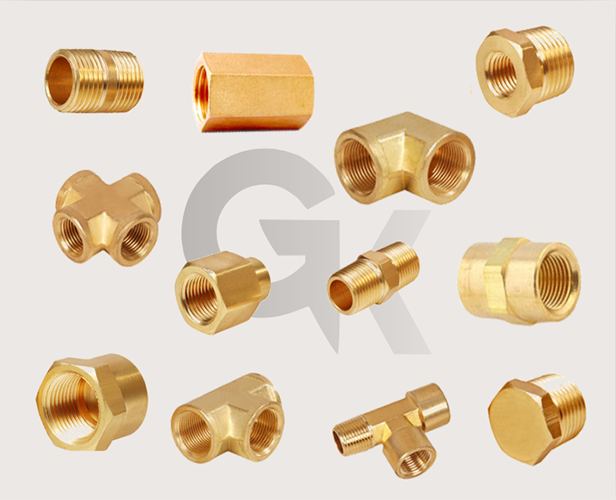 GK Metals is a company of brass pipe fittings manufacturers based in Jamnagar, India. We have been making top-grade brass sanitary fittings for a long time now, and we have perfected the skill of making top-quality products consistently. Our brass pipe fittings are carefully designed to deliver the best results when they are used for plumbing assignments, and industrial applications in which using low-lead fittings is important. All our brass pipe fittings are created under the direct supervision of experts who have in-depth knowledge about brass pipe fitting manufacturing. We also test our brass pipe fittings in really tough environmental conditions. We export our brass pipe fittings to the USA, Germany, UK, Europe, Australia, Canada, the Middle East, and other countries around the world.

As a company of brass plumbing fittings manufacturers that always focuses on customer satisfaction, GK Metals not only produce high-quality brass pipe fittings but can also cater to your needs if you are in search of custom units. We use high-grade free-cutting brass materials to make these products. We work on numerous threads like ISO Metric, UNF, NPT, BSPT, BSP, BSW, and UNC as well as any other threads for custom designs. So, if you need brass pipe fittings suppliers in India, make sure that you choose GK Metals Industries for the finest products.
Threads :
- NPT, UNC, UNF, UNEF, BSPT
- Any special threads as per customer specifications.
Finish :
- Natural Brass
- Nickel Plated
- Chrome Plated
- Any special plating as per customer requirement.
Material :
- IS-319/CZ-121 Free Cutting
- C3604 Brass for Barstock fittings
- CW 617N Brass for forged fittings
- Lead-Free, DZR, Bronze, etc..
- Any special Graded Material as per customer specifications